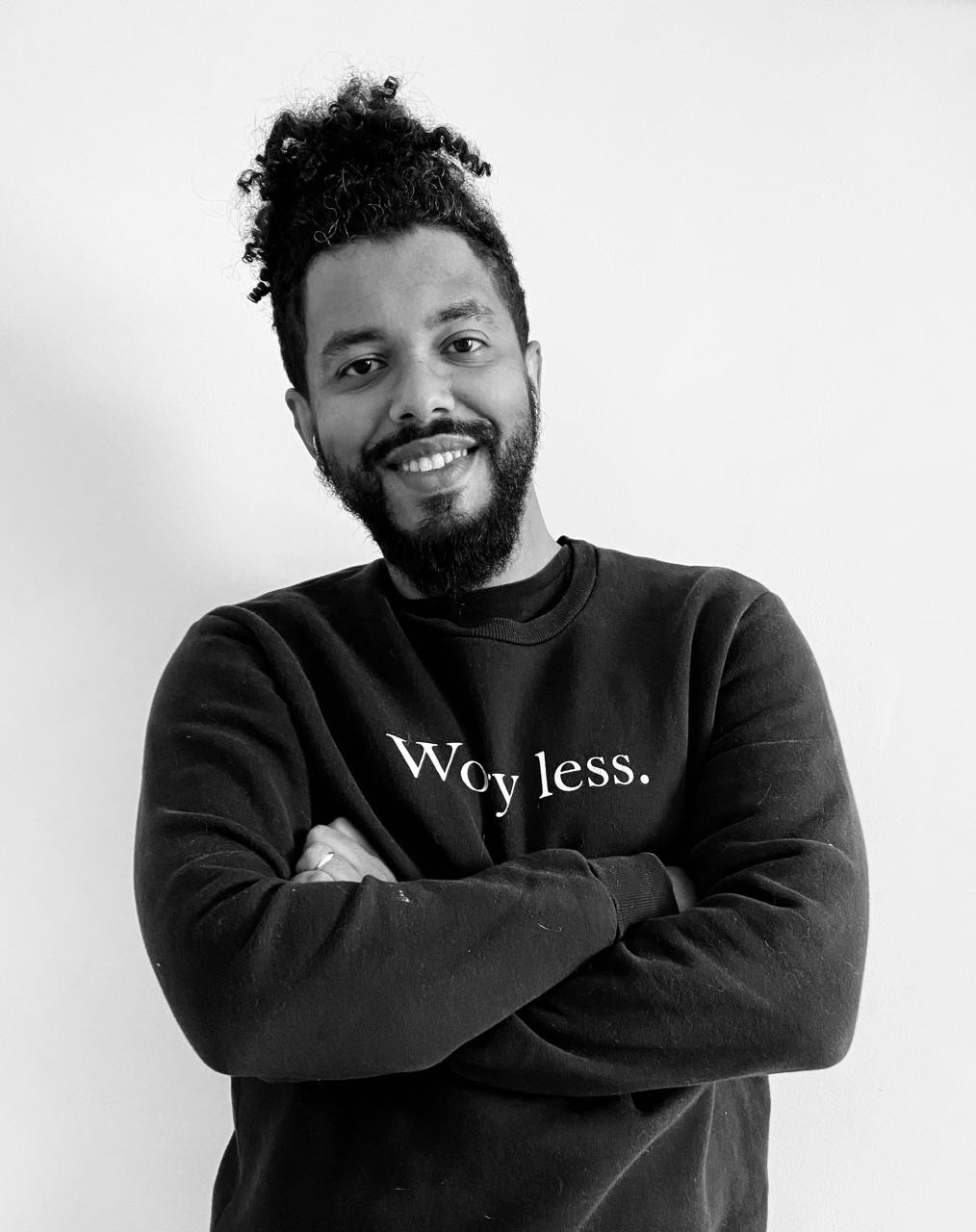 This is my bio in 3rd person.
Currently working at GUT Miami as Associate Creative Director.
With Art Direction background, in his 14+ years of career, he has worked in Miami, Los Angeles and São Paulo developing campaigns for some of the world's most iconic brands including Google, Burger King, Vans, Call Of Duty, Michelob Ultra, Coca-Cola, Faber-Castell, Popeyes and Nestlé.
He has been awarded with Grand Prix at the most important shows of the industry such as Cannes, D&AD, One Show, and ADC among others.
Also Paulo has joined some inspiring shows as jury and is a mentor at M.AD School.
You can reach him by calling +1 (305) 450 7607
or by email: oi.paulodamasceno@gmail.com
GRAND PRIX - Cannes Lions - Mobile // Real Tone
BLACK PENCIL - D&AD - Product Design // Real Tone
BEST OF DISCIPLINE - One Show - Digital Prod. // Real Tone
BEST OF DISCIPLINE - ADC - 
Comm. Design
 // Real Tone
Cannes Lions #2 Independent Network Of The Year - GUT
Contagious Pioneers 2023 - GUT
GRAND PRIX - Mobile // Real Tone
BRONZE - Mobile // Real Tone
BRONZE - Media // Real Tone
TITANIUM SHORTLIST // Real Tone
Shortlist - Innovation - Real Tone
Shortlist - Creative Strategymi - Real Tone
2x Shortlist - Brand Experience & Act. // Blank Whopper
2x Shortlist - Direct // Blank Whopper
Shortlist - Social & Influencer // Blank Whopper
Shortlist - PR // Blank Whopper
Shortlist - Direct //
Vanguards of Photography
D&AD
BLACK PENCIL - Product Design // Real Tone
WOOD PENCIL - Impact // Real Tone
GRAPHITE PENCIL - Gaming // Vanguards of Photography
WOOD PENCILl - Experiential // Vanguards of Photography
Shortlist - Entertainment // Vanguards of Photography
BEST OF DISCIPLINE - Digital Product // Real Tone
GOLD - Digital Product // Real Tone
GOLD - Interactive Online & Mobile // Real Tone
GOLD - Interactive & Mobile Craft // Real Tone
GOLD - Innovation in Interactive // Real Tone
GOLD - Mobile: Innovation & Transformation // Real Tone
SILVER - IP & Products // Real Tone
BRONZE - Interactive & Mobile Craft // Real Tone
GOLD - Experiential // Vanguards of Photography
GOLD - Use Of Technology // Vanguards of Photography
BRONZE - Branded Entertainment // Vanguards of Photography
MERIT - Responsive Environments // Vanguards of Photography
MERIT - Online Films  // Vanguards of Photography
MERIT - Innovation & Transformation  // Vanguards of Photography
BEST OF DISCIPLINE -
Communication Design
 // Real Tone
GOLD -
Communication Design
 // Real Tone
GOLD -
Innovation
 // Real Tone
BRONZE - Product Design // Real Tone
São Paulo Creative Club Annual
SILVER - PR // Blank Whopper
In Book - Outdoor // CVC Real Size Billboards 
In Book - Direct // Faber-Castell Color Pixel
Shortlist - Design // Faber-Castell Color Pixel
SILVER - Experience/Activation // Vanguards of Photography
BRONZE - Social Good // The Inclusivity Match
SILVER - PR // Blank Whopper
Shortlist - Sustentable // The Inclusivity Match
GOLD - PR // Blank Whopper
SILVER - Social Change // Blank Whopper
Shortlist - Branded Content // Habib's Best Gift in The World
CIRCULO DE CREATIVOS ARGENTINOS
BRONZE - Film Craft // Ties
SILVER - Film // Habib's Best Gift in The World
BRONZE - Branded Content // Habib's Best Gift in The World
Professionals Of The Year / BRAZIL
Finalist // Blank Whopper
Finalist // Habib's Best Gift in The World
Shortlist - Positive impact // Blank Whopper
Shortlist - Retail // Blank Whopper
Grand Prix by Popular Elect - Blank Whopper
Estadão Journal Challenge
Film Winner - Blank Whopper
2022, Gramado Ad Festival
2021, CCSP - Brazil Annual Creative Club
2021, Colibri, Espirito Santo's Ad Award
2020, CCSP - Brazil Annual Creative Club
2020, CCPR - Paraná Creative Club
2019, Wired Festival Brazil
2019, PPP Pernambuco's Advertising Award
Creative:
Associate Creative Director (Apr 2022-Present)
Senior Art Director (Feb 2021 - Apr 2022)
Senior Art Director (Feb 2020 - Feb 2021)
Senior Art Director (Dez 2018 - Feb 2020)
Art Director (Nov 2017 - Dez 2018)
Jr. Art Director (Jun 2015 - Apr 2016)
Jr. Art Director (Jun 2014 - Jun 2015)
Jr. Art Director (Jan 2014 - Jun 2014)